Protecting the environment is more than our way of life
When you think about it, it's hard to find a more environmentally-intertwined organization than SBC Firemaster Ltd. We could not exist without a healthy environment so we believe in giving back to our forests. Our mission is to be environmentally responsible. As an example: for every tree we harvest, 3 seedlings are planted. Sustainability is a cornerstone of our existence.
Our North American operations only take trees that are no longer green. This helps keep the forests healthy but it also improves and increases wildlife habitat. In 2017 after a particularly devastating wildfire season, much of the surrounding area of one wilderness was left blackened and devastated, the charring on the trunks meaning the logs could not be purposed for lumber, pulp, or even biofuel. Turning massive loss into victory, SBC salvaged the affected trees that would have been left to decay and provide fuel for future fires, recovering enough timber to produce over 1 million bundles of firewood.
Since 1982, we have produced 41,340,902 (and counting) bundles of firewood. Our North American operations only consume trees that are no longer green. For SBC, this means doing our part in assisting our forests in maintaining their health and the availability of habitat for the woodland creatures. In 2017, after a season of particularly devastating wildfires, much of the surrounding area was left burnt and scarred by the event. The charring on the trees meant that the logs would not be able to be harvested for lumber, pulp and biofuel. SBC took the initiative and salvaged the trees that had been affected and would have been left to rot and provide fuel for future fires.  SBC took in enough charred wood to make over 1 million bundles of firewood.
Good business is green business
Some of SBC Firemaster's BC operations are tightly regulated by the BC Forest and Range Practices Act through its partnerships. The FRPA provides an outline for managing forestry impact. Its stringent requirements help ensure our forests remain protected while still allowing industry to operate.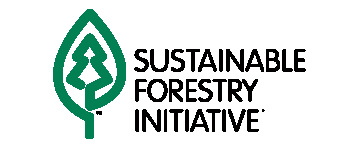 SFI is the Sustainable Forest Initiative. SFI certification takes into consideration key values of the ecosystem such as biodiversity, at-risk species, wildlife habitat, harvest levels, the protection of water quality, and prompt regeneration.
SFI is the world's largest single forest certification standard. When you buy SFI-certified, count on getting products from proactive organizations who care about their environmental impact.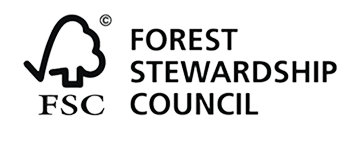 The FSC is the Forest Stewardship Council. FSC certification is earned by forest owners and managers who meet the Council's standards for business, manufacturing, or trading of forestry products. It verifies a product was handled correctly at every stage of production from forest to shelf.
SBC Firemaster only purchases logs from companies with the SFI designation and ensures all of our European firewood products come from FSC-certified suppliers.
Let's make the world a little greener as we gather 'round the fire together
At SBC Firemaster Ltd., we proudly do our part to protect the environment. We listen, we learn, and we act accordingly. As industry leaders, it's up to us to set the example in remaining conscious about the world we live in and how our business can affect those around us. Our mission truly is to be environmentally responsible.
SBC Firemaster is dedicated to communities
We understand our communities are vital to our employees and their families. All of our firewood end cuts are donated to various local initiatives with over 100 families in British Columbia heating their homes with donated wood. Since 1982 we have produced over 41 million (and counting) bundles of firewood. That's a lot of campfires, sing-alongs, and cozy safe nights.
We also understand logging is a tremendous environmental issue and consideration across many diverse communities. Currently, around 89 million hectares of BC is Crown land, meaning all stakeholders must fully understand their role(s) in the future of these forests. Government specialists mandate how each stand must be logged. The tracts are tightly-managed and monitored, always making sure there ample space for less common tree species and animal habitat. All the gathered data is shared with forestry specialists in government and private industry, and citizens and First Nations to ensure our wildlife and waterbodies as well as our forests are protected.
A trusted friend and partner
We have tested, worked, and listened to make our fire products better, safer, and yes, greener over the decades. The trees themselves haven't changed, but we have relentlessly studied and advanced the ways in which they're harvested, prepared, and delivered to our customers.